What is winning
Winning is not about how much you earn or how fast you earn. Not only able winning how much verse losses how much and also not only about how fast you can get back your investment or return of your investment. Winning is all of that and above all, is a set of rules that you can apply and consistent obtain that winning results you wanted. The key word in all of these win, low, ROI, etc is consistency.
Consistency
You can win 10 times your invested capital or 20 times multiple your trading account initial deposit. But without consistency, all this will disappear very fast. You can win 10 consecutive trades with thousand of pits, but just 1 lost may wipe out all your earnings.You can earn back your capital plus interested within 1 month but may loss all within a day. The factor that contributes most importantly is consistency winning.
Continuous Profit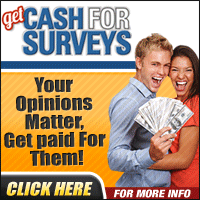 If you can achieve profit at 20% every month consistently, within 4 years with an initial capital of 1K, you will hit 1 million dollar. I repeat, its 1 million dollars within 4 years at 20% ROI. This is unbeliever but achievable if there is consistency. But in order to achieve consistency, there is a few factor to consider firsts.
Constant Factor
If you have a winning strategy that makes you 100 pips for every trade over 50 trades including losses and carry trade, you would make 5 thousand dollars for a mini-contract (10k) lot.
This portion is the constant factor. Many trader are looking for this but never able to find such a perfect system as currency has its own character and will changes according to demand and supply.
Variable Factor
The variable factor in this case is capital involved and the trading lot size. With more capital and more lots number, your gain will multiple tremendous. This variable factor can also include time and leverage. With more time, you gain more and by leveraging on many different broker and trading accounts, you earn even more.
The missing puzzle
If you think carefully, the above variable multiple by constant factor, will give you a winning consistent results. But you are missing 1 important pieces of the puzzle. That is changes. Fundament changes in the nature of all demand and supply. This is affected by news, greed and demand changes. This is the factor which cannot be control, neither is copied but can be predicted rather inaccurately if you find a strong forces to more the currency price.
Constant * variable * changes = consistency winning
This may look to be a winning consistency but due to changes which is widely unpredictable, many trader is focus on find the black box in forex trading. The box which switches the changes in favourable to your winning strategy and don't trade when not in your favour.
Most important is to maintain a high constant winning rate, with moderate growing capital and limit your risk of losses to changes.
source
http://currency-trading.ezinemark.com/how-to-make-a-winning-currency-strategy-7d35fed4eb31.html
Jared Martinez traded the forex market for a decade through the 1980s and '90s before he discovered that successful trading requires 10 percent skill and 90 percent emotional intelligence. He founded the Market Traders Institute on that underlying principle, and now MTI is the most established leader in forex education worldwide.
Jared is known as "FXCHIEF" in the industry, and now, in The Forex Mindset, he shares his secrets with you.
Leadership experts and corporate executives are just waking up to what the FXCHIEF has known for more than 15 years—emotional intelligence matters. With The Forex Mindset, you get up close and personal with greed and fear, the two leading forces in the market. Everyone gets in for greed, but without a healthy understanding of fear, you may be in for one of the worst journeys of your life. This performance-oriented guidebook features a potent synthesis of psychology and strategy that will exponentially increase your ability to acquire wealth as a trader.
Even veteran traders with bulletproof trading strategies are doomed to fail if they don't know themselves. The Forex Mindset prepares you to be a successful trader by helping you identify your unique psychological strengths and weaknesses and how you naturally behave in times of financial crisis. With a newfound understanding of yourself, you can use this book to map out your own path to wealth by:
Delving into human nature and market behavior
Learning how to improve your emotional intelligence
Doing what top traders do to control their emotions in trades and in times of crisis
Implementing authoritative strategies for effective thinking in a state of fear
If you want to make a living from trading forex, apply the lessons in The Forex Mindset and you're already 90 percent there!
The Forex Mindset: The Skills and Winning Attitude You Need for More Profitable Forex Trading
Click here for more amazon customer reviews and rating...
Many traders go around searching for that one perfect trading strategy that works all the time in the global FOREX (foreign exchange/currency) market. Frequently, they will complain that a strategy doesn't work. Few people understand that successful trading of the FOREX market entails the application of the right strategy for the right market condition. "7 Winning Strategies For Trading Forex" covers: why people should be paying attention to the FOREX market, which is the world's largest and most liquid financial market; how understanding the structure of this market can be beneficial to the independent trader; how to overcome the odds and become a successful trader; and, how you can select high-probability trades with good entries and exits. Grace Cheng highlights seven trading strategies, each of which is to be applied in a unique way and is designed for differing market conditions. She shows how traders can use the various market conditions to their advantage by tailoring the strategy to suit each one. This revealing book also sheds light on how the FOREX market works, how you can incorporate sentiment analysis into your trading, and how trading in the direction of institutional activity can give you a competitive edge in the trading arena. This invaluable book is ideal for new and current traders wanting to improve their trading performance. Filled with practical advice, this book is a must-read for traders who want to know exactly how they can make money in the FOREX market.
7 Winning Strategies For Trading Forex: Real and actionable techniques for profiting from the currency markets
Click here for more amazon customer reviews and rating...