MetaTrader 5 Trading Platform
MetaTrader 5 is the trading platform designed to arrange brokerage services in Forex, CFD, Futures, as well as equity markets. With this platform, you can offer your clients the best trading terminal and better services, thus enabling them to execute trades in several financial markets and stock exchanges in one account.
MetaTrader 5 Trading Platform for Forex and Stock Markets
The MetaTrader 5 Trading Platform is a perfectly equipped trader's working tool that allows trading on the financial markets. It provides the necessary tools to analyze price dynamics and use the automated trading programs (Expert Advisors). The platform represents the all-in-one concept and combines everything you need to trade in the financial markets. Trading, market analysis and automated trading are integral parts of the forex trading software. It enables traders to work not only with Forex market, but also trade Options, Futures and Stock Markets.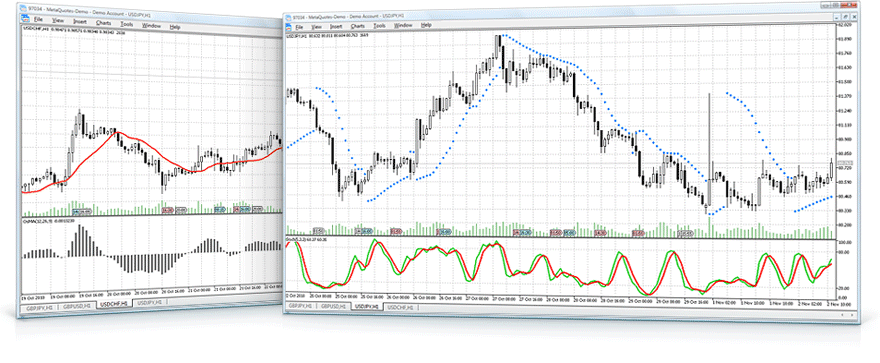 The MetaTrader 5 forex trading platform offers numerous impressive analytical tools: more than 79 analytical tools, including graphic objects, provide technical analysis of quote dynamics. There are 21 timeframes available for each market security and the possibility to open up to 100 charts at a time. MetaTrader 5 Trading Platform with its rich analytical arsenal is now available to traders.
Furthermore, analytical resources of the forex trading platform are not limited to the built-in market indicators. Traders are welcome to use the free of charge Code Base or to create their own technical indicator using the new MQL5 development environment. With the high-performance MQL5 programming language you can create Expert Advisors (trading robots) based on numerous calculations and implement almost any trading strategy. This means that traders can use complex calculations to obtain the most accurate market analysis and forecast.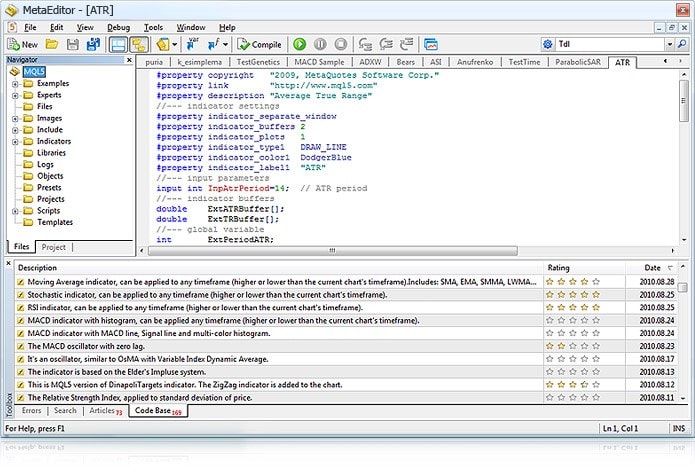 MetaTrader 5 forex software contains all the trading functions a trader will ever need. The trading platform supports four types of order execution: Instant, Request, Market and Exchange execution. All types of orders are available, including market, pending and stop orders. With such a diversity of order types and available execution modes, traders can implement any trading strategy for successful work on the financial markets.
The terminal provides all the necessary tools needed to ensure full-fledged and flexible trading activities. The powerful trading arsenal is available with a click of the mouse: trade operations, alerts, technical analysis, fundamental analysis, automated trading programs, the latest development environment MQL5, the multi-currency strategy tester and a lot of other useful tools.
source http://www.metatrader5.com/en
source http://www.metaquotes.net/en/metatrader5
How to Make a Living Trading Foreign Exchange: A Guaranteed Income for Life (Wiley Trading)
Click here to see 18 customer reviews and choose from 29 suppliers
Attacking Currency Trends: How to Anticipate and Trade Big Moves in the Forex Market (Wiley Trading)
Click here to see 30 customer reviews and choose from 32 suppliers
Currency Trading in the Forex and Futures Markets
Click here to see 8 customer reviews and choose from 31 suppliers